Mary Grace in Concert, Sept 29
Middletown SDA Church is pleased to offer a free concert on Saturday, September 29, during our 11AM service.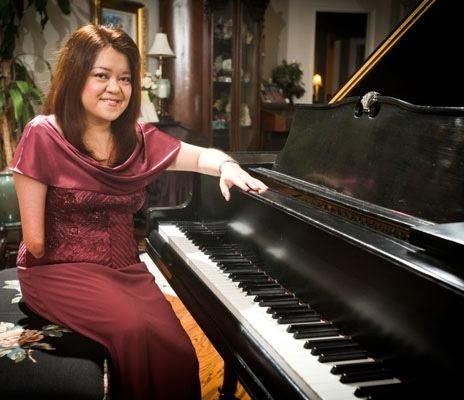 Mary Grace was born with the absence of her right forearm and her right leg is 8 " shorter than her left leg. But her handicap didn't stop her from learning piano, graduating from college and sharing Christ with others. She has performed at the General Conference sessions and worship services, on 3ABN, on Really Living and recently at Hope Channel's "Let's Pray" program. She was the cover story for the Adventist Review, Women of Spirit and other Christian magazines. With a fluid manual dexterity expected from pianists with two hands, she conquers scales, chords and arpeggios with emotion and interpretative flair. 
You'll be inspired by her awesome music and testimony as she shares the unconditional love and acceptance she found in the Lord.  
Learn about how her life took an unexpected turn after a storm and how her faith in God carried her through.
She is doing concerts to raise funds and awareness for her two ministries: Adopt A Minister Int'l - http://a-a-m.org/ and Help the Needy, Inc. - http://helptheneedyoftheworld.com