Announcing Indestructible Series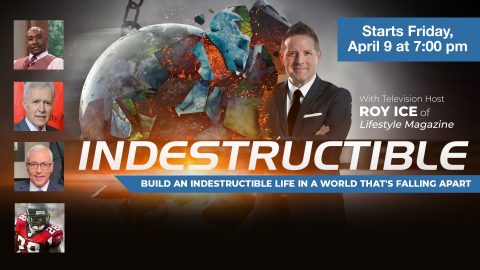 Did you know there are specific, powerful tools that celebrities, athletes, and entrepreneurs use to thrive even in the toughest circumstances?
Did you know that anybody can use them to live an indestructible life?
Join Television Host, Roy Ice, as he explores the consistent habits of happy and successful people in order to help you build the life you want. This is an invitation-only, free event that begins April 9.
 
Build an Indestructible Life
Discover the Secret to living longer and healthier
Learn to manage disappointment and heal from emotional pain
hear the truths and myths of getting fit from a fitness legend
Uncover the one tool that helps people build a life of purpose
Build stronger relationships with family, friends, and spouses
Find physical, spiritual, and emotional strength through real-life stories
To join us online you must register and request your invitation link. This event is completely free, with nothing to buy, and no obligation.