Freedom from Smoking starts October 9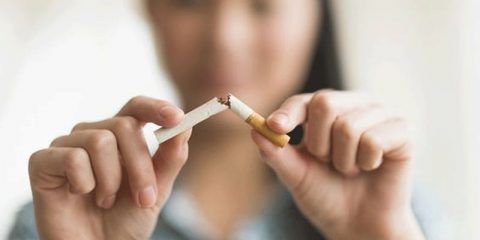 Although the first steps can be hard, finding your path to a smoke-free life is easier with the right help. American Lung Association's Freedom from Smoking program is a proven way to quit smoking—and stay quit—even if you've tried before and started smoking again. The tools, tips, and support provided in this program can help anyone live a healthy, smoke-free life
If you are ready to commit to quit smoking, you have already won half the battle.
When: The 45-minute weekly seminar will continue for seven weeks.
Where: Middletown Seventh-day Adventist Church, 125 N. Watterson Trail, Louisville, KY 40243
Cost: $15 (due at the first meeting) for book and supplies.
Free patches and nicotine gum will be provided by American Lung Association
For More Information: 502-922-6493
Every year in the U.S., more than 480,000 people die from tobacco use and exposure to secondhand smoke, making it the leading cause of preventable death in this country. And tragically, each day thousands of kids still pick up a tobacco product for the first time. Don't be part of that statistic. Choose to set an example for the young people in your life by registering for this life-changing class today.