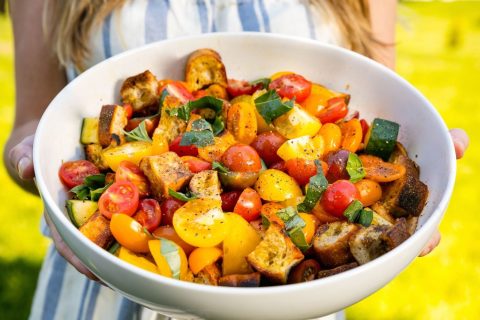 Middletown Seventh-day Adventist Church will host its first Vegetarian Taste Fest on Sunday, March 25. Guests will have the opportunity to sample over twenty different vegetarian foods and will receive a cookbook of recipes for all foods presented. A numbering system coordinating recipes and samples will enable guests to mark the foods they enjoyed the most and want to make for themselves. 
Since almost the very beginning of their denomination, Seventh-day Adventists have focused on health. Research has shown that members who follow the health principles taught by the church live eight to ten quality years longer than the general public. Recently, a study reported by National Geographic Magazine*, found a group of Seventh-day Adventists living in Loma Linda, California to rank among America's longevity all stars. Residents of that community produce a high rate of centenarians, suffer a fraction of the diseases that commonly kill people in other parts of the developed world, and enjoy more healthy years of life. 
Guests who attend the Taste Fest will have the opportunity to hear a health talk focusing on some of the health principles that lead to long life as well as tips on how to successfully incorporate vegetarian foods into their diet. The information presented will be backed by scientific studies which have shown the amazing effect of following a healthy lifestyle and vegetarian diet.
Space is limited, so plan now to attend this event by calling 502-244-6997 or 813-782-8818 to register. Duplicate sessions will be held at 1 and 2 p.m., with groups first sampling prepared vegetarian foods and then moving into the auditorium for the health talk. They will end their visit by sampling commercial foods such as milk and cheese alternatives and browsing through cookbooks available for purchase.
*The Blue Zones: Lessons for Living Longer From the People Who've Lived the Longest (National Geographic)